SEA SOLUTIONS
Door to Door handling worldwide
Flexible combinations of Sea, Road and Train transport.
We, at GOPET, understand the power of globalisation and extend our services to facilitate our Partners' trade with their clients or suppliers from any point in the world. With this in mind, we have developed and integrated the needed expertise allowing us to propose to our clients a new service: SEA Transportation.
Today, we are able to combine and offer multimodal solutions: road, train and sea, managed expertly by our teams located in our offices in Bulgaria, Greece and Romania.
Hands-on solutions from dedicated professionals.
Our commitment to our Partners is to provide them with solutions to help them develop their business.
Gopet Sea Division team includes professionals with 10+ years of expertise in the sea shipping field, proactive and with a flexible mindset, always oriented to find highly efficient solutions to fit our partners' needs.
Fluent in English, our colleagues are prompt in handling all requests or provide the support needed all along our service (managing suppliers or 3rd party interactions).
Full Container Load  / Less than Container Load  Services:
Import
We are part of an extensive worldwide network of agents that allows us to provide excellent and reliable import service and support from any location in the world in a cost-effective manner conforming to the current market situation on a local level.
We understand that monitoring and handling your shipment requires extra care and attention so we select the best providers in each country to guarantee an excellent and timely delivery to your door.
Export
For exports we maintain our relationship directly with the shipping lines in Greece and Bulgaria through our experienced team to secure the best service for the best value.
We cooperate with all liners to provide a complete portfolio of destinations, inclusive (but not limited to) of popular routes like Northern Europe, the Middle East, USA and South America to the most uncommon locations in West Africa, New Zealand and Asia.
Main import and export routes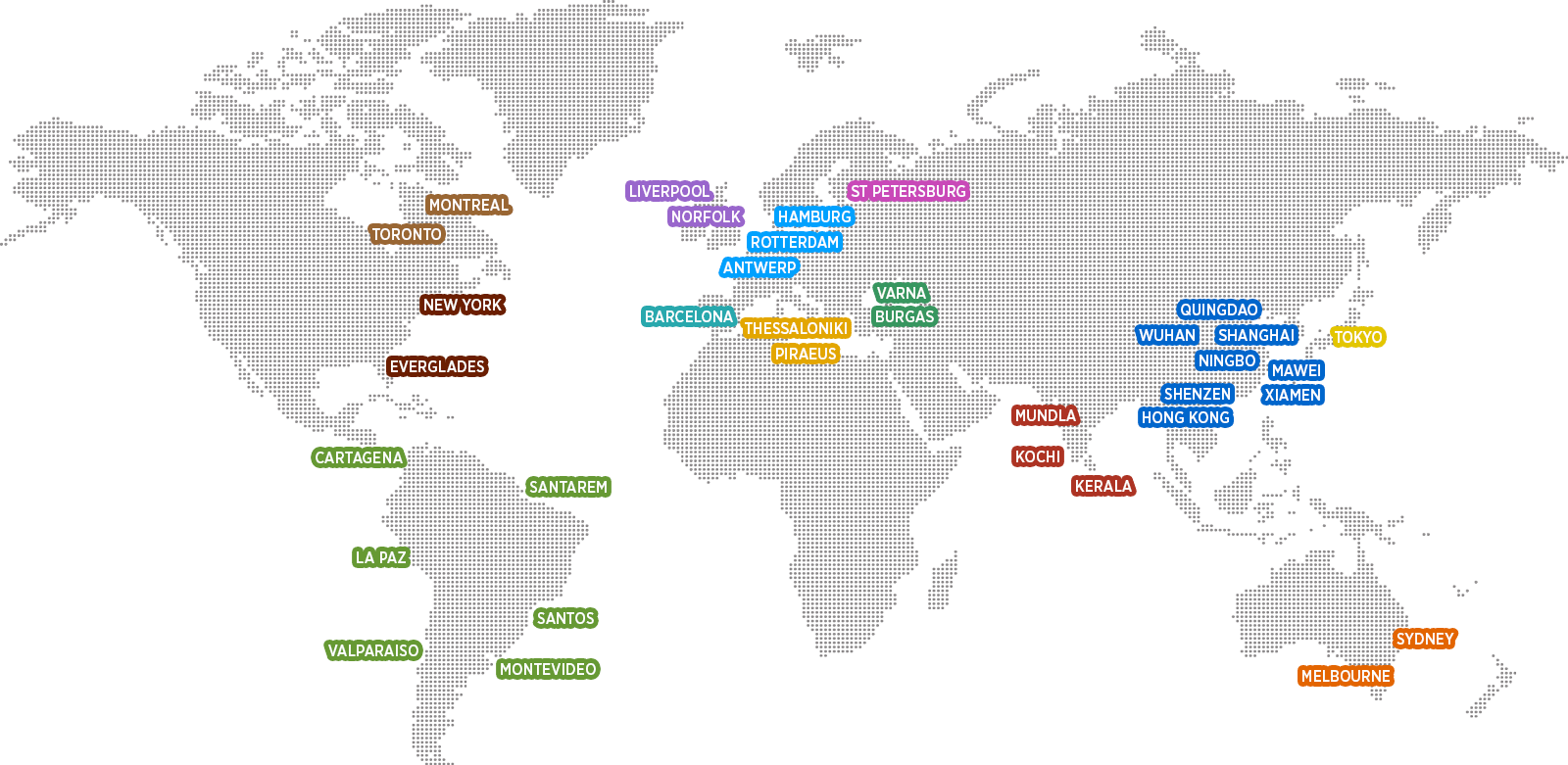 Contact us for a customized solution